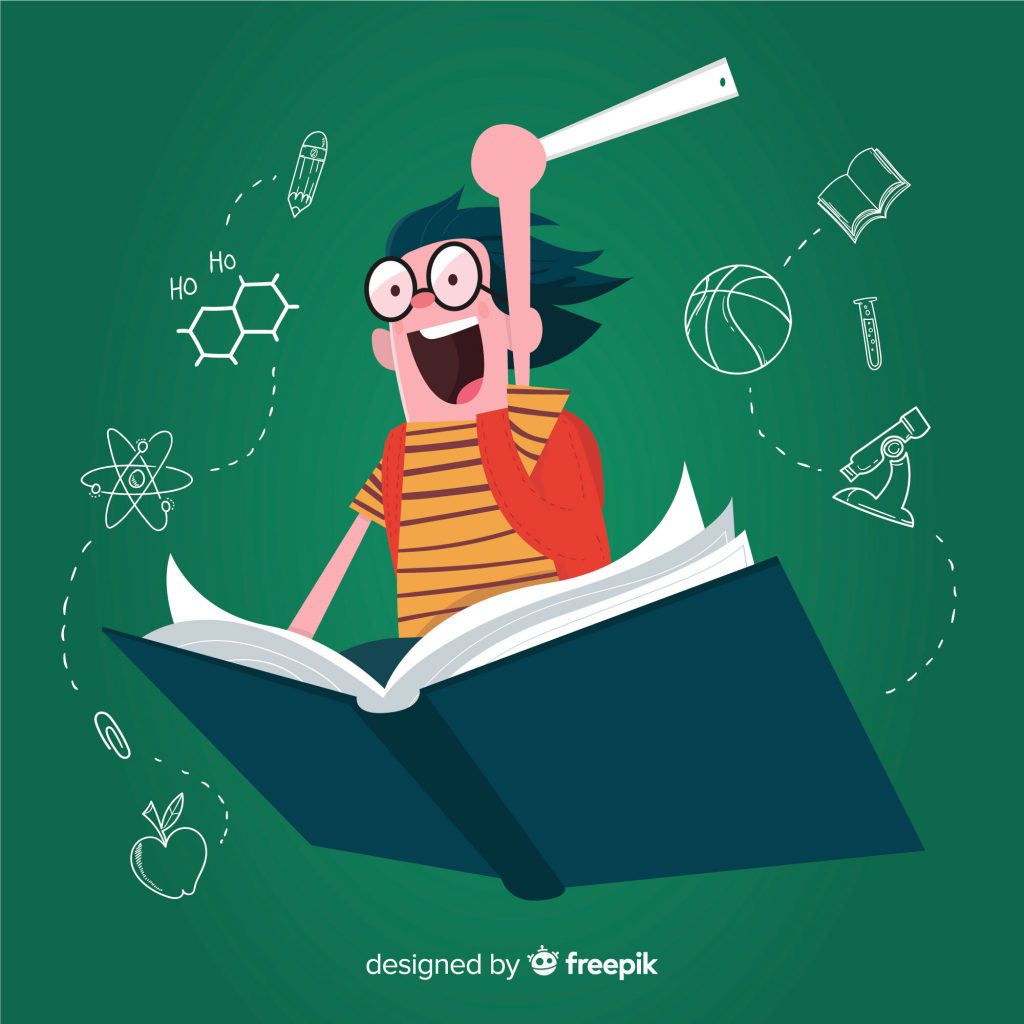 READING TIPS
for parents
Mrs G Haux, Head of Pre-primary
Winter time is the perfect time of the year to snuggle up on a couch and spend some time reading with your child.
Reading is so important. As they say, "Children are made readers on the laps of their parents." It teaches so much more than just brain development and imagination. Reading with your children while they are young gives them a love of reading that can bond your relationship with them. It teaches them about emotions, problem-solving, empathy, and language.
Read together every day
Try to read together every day. Make this a special one-on-one time that your child can look forward to. Give your undivided attention to your child and to the story you're reading together. This helps create positive associations with reading that can last a lifetime.
Let your child choose
Pick out a few books your child might like, and then let your child pick which one to read together next. Offer a range of options, on topics and with characters your child can relate to.
Do a picture walk
You don't have to just jump right in and read the words. Children love to look at pictures. Explore these pictures with your child. A picture walk is just that- a 'walk' through the book, talking about the pictures, pointing out words that they may know, and talking about what might happen in the book.
Read with fun in your voice
Have fun in the way you read to your child. Exaggerate, be funny, and play with different expressions and voices. You can even include props and turn it into a show. Adding some drama keeps kids entertained and can help them understand the story better.
Say how much you enjoy reading
Tell your child how much you enjoy story time and reading together and explain why you like it so much. Share your favourite childhood books or stories and talk about what they meant for you.
Read it again and again
When your child asks, read that favourite book for the 100th time. Even though re-reading can feel tedious to you, there's a real value in it for kids. Re-reading lets kids become the expert on their favourite stories, especially when it is a Bible story with eternal values built in.
Let your child "pretend read"
If your child wants to pick up a book and imitate the act of reading, that's great! Even if kids can't yet sound out the words on the page, it's still helpful for them to experience early the physical tasks of reading. Allow them to move their finger along the words, from left to right.
Know when to stop
If your child loses interest or is having trouble paying attention when you're reading together, put the book away for a while.
Talk about writing, too
As you read, make connections between reading stories and writing text. Help your child notice that we read from left to right, or example. Point out how words are separated by spaces. You can make these connections outside story time, too. Point out the written words you see in the world around you.
Make a home library
Create a sense of joy around reading by giving books as special gifts. Build excitement around trips to the bookstore or library. Treat reading like a fantastic adventure so your child doesn't want to miss out on it.
Parents are the child's first teachers! Let us witness the benefit of reading with children. It is powerful. Not only for academic benefits but for emotional benefits, as well.
Sources: Reading Tips for Parents of Preschoolers | Reading Rockets
Preschool Reading: 10 Ways to Encourage Your Child | Understood – For learning and thinking differences
How to read with your preschooler – Your Modern Family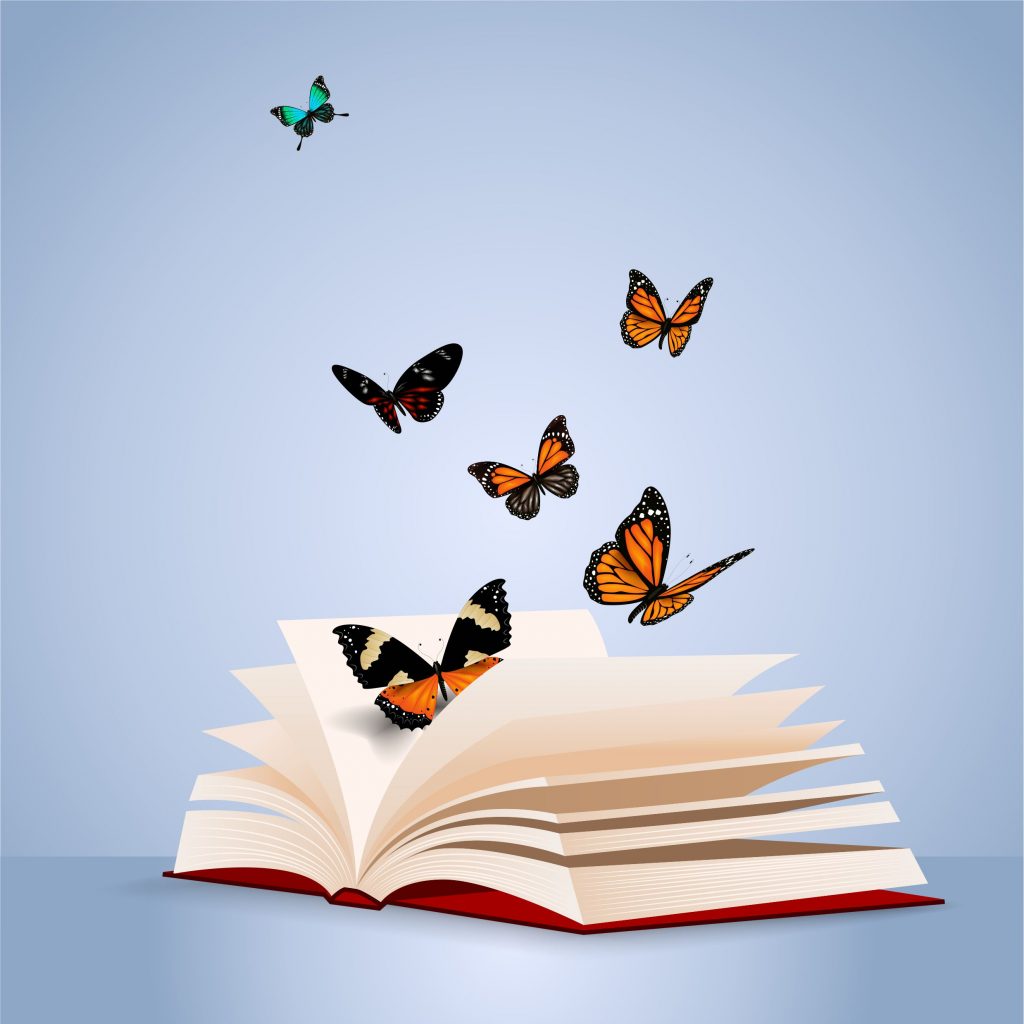 HOW TO HELP
the reluctant reader
Mrs L Stegen, Head of Foundation Phase
Does your child need to work harder than others at his homework and schoolwork? There may be several reasons for this. They may have physical disabilities that affect sight, hearing or coordination. Or they may have learning difficulties like dyslexia, dysgraphia, or auditory processing disorder. Whatever the difficulty, as a parent, you know that the struggling child may be gifted in some areas while struggling with others. It could be that your child needs to be taught in a way that will meet his unique needs.
Here are some practical tips to reach out to that struggling child:
Separate reading from spelling. Your child might find reading easier than spelling. Do not allow the spelling hold him back from reading; give your child the freedom to progress with reading as rapidly as he would like to. If spelling is his problem area, deal with it as a separate entity, giving him the time he needs to become an effective speller.

There must be a time where you can sit down with the child one-on-one and read with him, or where the child reads to young siblings, so the level is easier but where the speed must be kept up.

Choose the right book. Ask your child what topics he would like to read about.

Limit the time to 10 minutes of quality time – and make it fun. Sit in different places in the house or even in the garden. Before reading aloud, tell the child beforehand what the text is about.

Take time to play word games such as Scrabble or Pictionary.

Read a sentence, paragraph or page aloud first, and then get the child to read it.

Take turns reading sentences or paragraphs. Trace your finger under the words in a fluent way to show where you are reading. Avoid reading word by word.

Reading must be practised daily.

Use encouraging words. Nothing lifts the morale of a struggling learner like the right encouragement at the right time. Let them know that you can see their efforts and progress.
Adapted from 10 Tips for Reaching Your Struggling Learner, by Marie Rippel, accessed through All About Learning Press./ https:education.nsw.gov.au/parents-and-carers/learning/english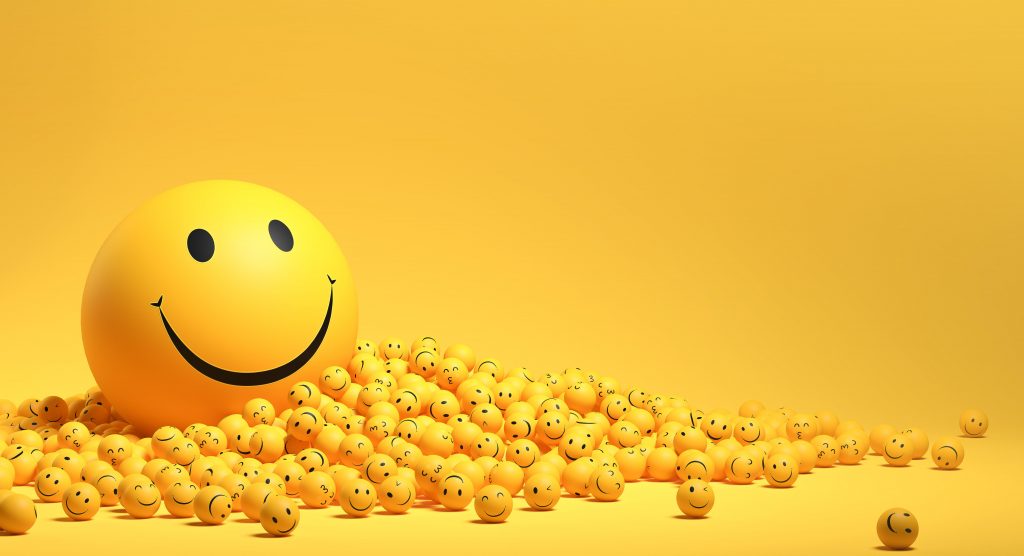 Maintaining POSITIVITY
Mrs E Gouws, Head of Intermediate Phase
Keeping children positive in a negative world is becoming an increasingly challenging task. Pandemic deaths, protests, riots, floods, and fires dominate the South African headlines and probably many dinner and home conversations as well. Parents must take decisive steps to enable their children to maintain a positive outlook on everyday events and their futures. Children's brains work better when they are thinking positively. They are more able to handle tricky, unfamiliar circumstances at school, online or at home.
Here are a few ideas to keep children positive:
Help them practice gratitude. There are still many things to be thankful for.
Help them strengthen their faith. Teach them to pray and develop a love for the Bible.
Help them to find ways to help others. Helping others is another way to reverse negativity.
"When I was a boy and I would see scary things in the news, my mother would say to me, 'Look for the helpers. You will always find people who are helping'." Fred McFeely
We see nurses, doctors, police, firefighters, paramedics, soldiers, scientists, ministers, researchers, leaders, farmers, truck drivers, waste managers, store workers, and countless other unsung heroes who are helping others.
Maintain a rhythm and routine for each day. This gives children a sense of normalcy.
Stop and smell the flowers. Point out the trees that are losing their golden leaves or a beautiful sunrise, a funny trick your cat is doing. Natural, normal things create a sense of hope and goodness.

People who can turn negative situations around are people with courage. They have grit. They have hope. They are open to learning, unlearning, and relearning. They practice honest self-reflection. They collaborate with others. They are resilient and resourceful. They can think out the box. If parents want to see these characteristics in their children, they should aim to live them out practically in the home during everyday events and interactions with their children.
'Where there is change and uncertainty there is also possibility, newness and opportunity,' says motivational speaker and author, Nikki Bush.
Sources: https://www.nationalgeographic.com/family/article/how-to-keep-kids-positive-through-pandemic-coronavirus
https://news.sanfordhealth.org/coronavirus-disease-2019-covid-19/coronavirus-wellness/keeping-positive-mindset/
https://nikkibush.com/hope-and-grit-through-mud-and-molasses/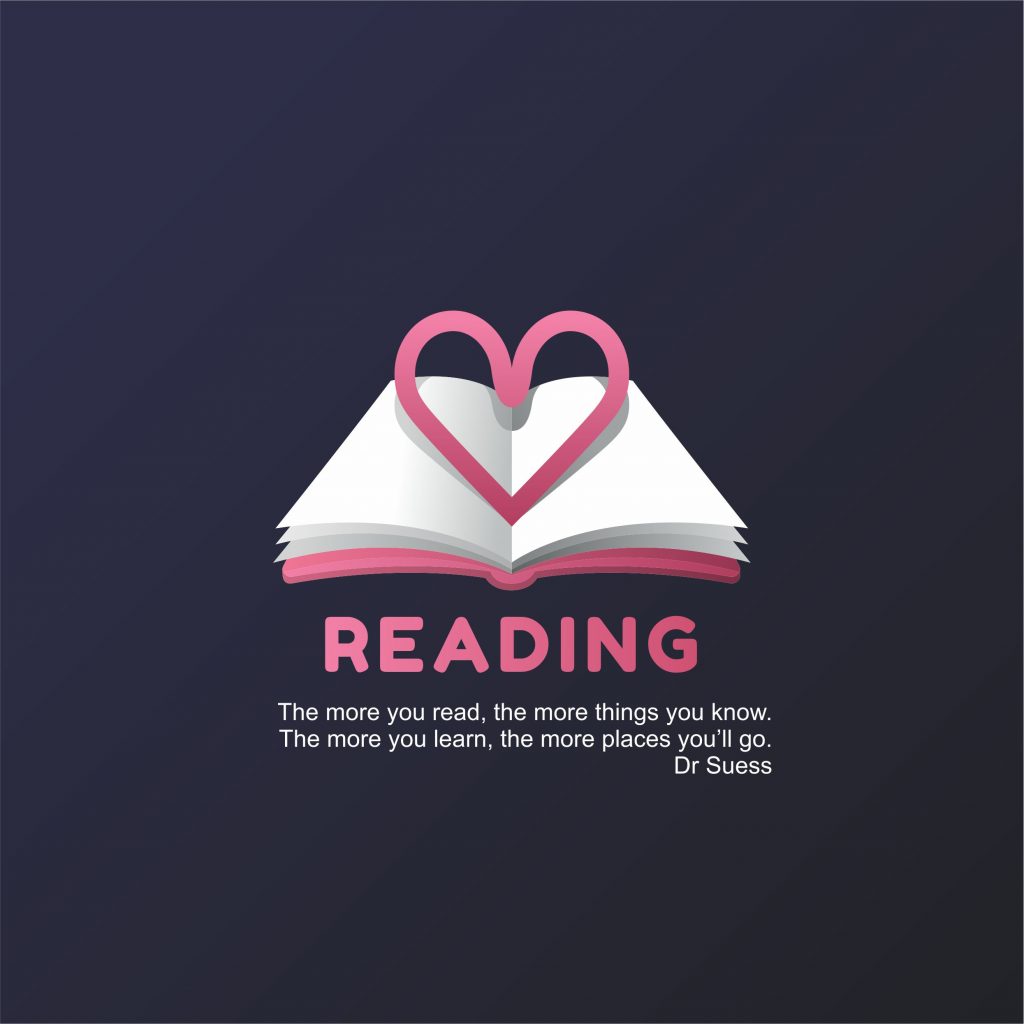 The more you read…
Mr D van Straten, Head of Senior Phase
Do you remember taking a book and reading for hours, forgetting about all the events in the world around you? Do you remember walking with Pooh Bear in the Hundred Acre Wood, reaching out to the unsaved Chinese peasants with Hudson Taylor, or winning the 100m sprint with Jesse Owens at the Berlin Olympics?
"The more you read, the more things you know. The more you learn, the more places you'll go."
Dr Suess.
Reading opens a new world of experiences to learners, taking them places where they will never be able to go if it were not for books. However, reading does much more than that. Reading for pleasure has been linked to increased cognitive progress in vocabulary and mathematics during adolescence. Sustained high volume lifetime reading has been associated with high levels of academic attainment. Reading has also been shown to improve stress management, memory, focus, writing skills, and imagination (Wikipedia).
Because of the many benefits of reading, the teachers encourage learners to read. DSS has a well-equipped library, which is continuously expanding with new books that will build learners and help them experience enjoyment in a reading-friendly environment.
As parents, we can also help our children love reading, and improve their reading skills. According to Morgan (2021), by gathering the right reading materials, employing a few strategies to increase their skills, and maintaining a positive attitude, you can help your child become a better reader. This is her advice:
Start at a comfortable reading level. You can advance to more difficult reading materials from there. If you attempt to read material that is too challenging initially you are more likely to become discouraged.
Expand your vocabulary. Building a greater vocabulary will make reading easier and more fun in the future. The more words you are exposed to, the more your vocabulary will grow. Look up words in the dictionary that you do not recognise or understand. Write down these words to review later to solidify them in your memory and make them a part of your vocabulary.
Practice, practice, practice. Studies have shown that people who spend more time reading, and take in a greater volume of reading material, develop a more extensive vocabulary and greater reading comprehension.
Sources: Morgan, M. 2021 How to Be a Good Reader [web:] https://www.wikihow.com/Be-a-Good-Reader
Anon. 2021. Reading. [web:] https://en.wikipedia.org/wiki/Reading#cite_note-38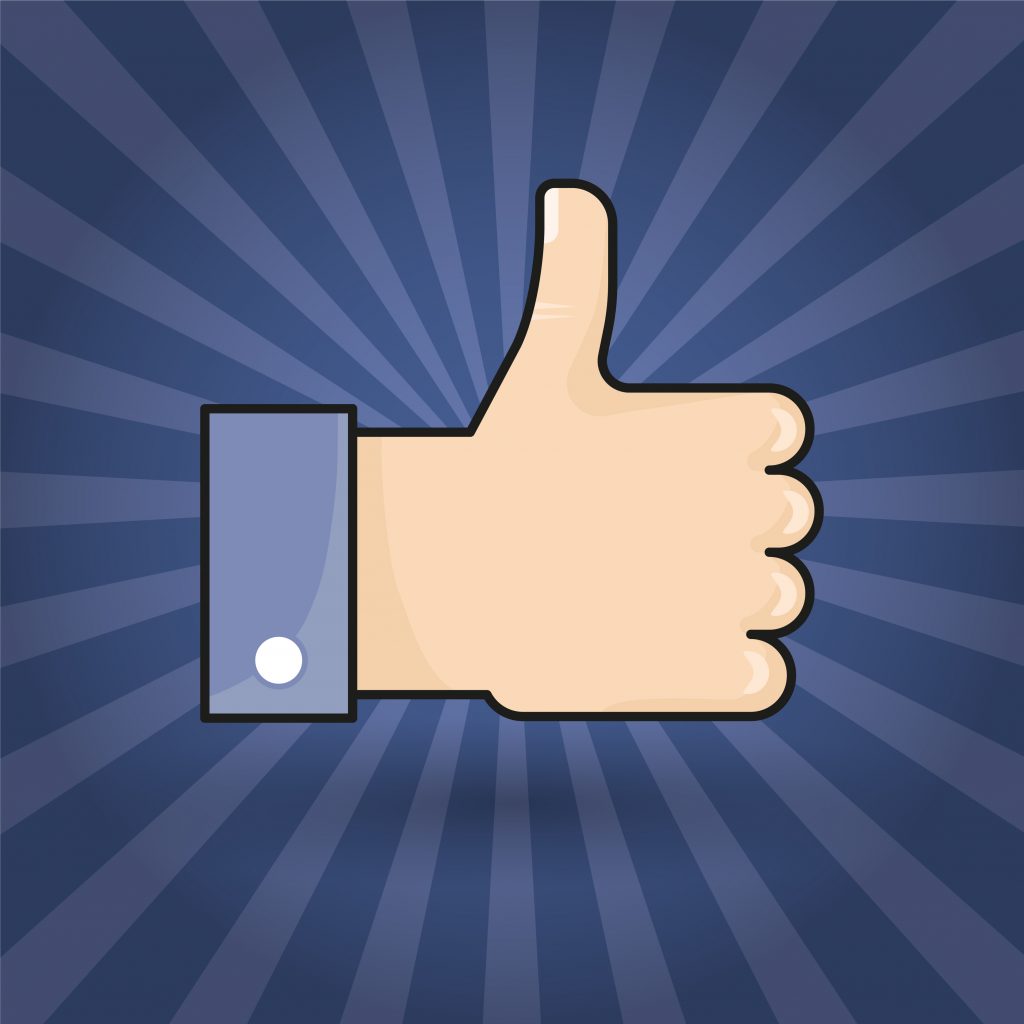 VALIDATE
your children
Mrs J Sibeko, Head of FET Phase
When we validate our children's experiences during this time of Covid, we make it safe for them to understand themselves and then be open to learning and growing, our true goal as parents and teachers.
Validation is a way of letting others know that their experiences are real and that we understand them. This is important so that they feel supported and in turn can show empathy towards others. While this may sound straightforward or easy to do, it can be very difficult at times.
As parents and teachers, our role as protectors is essential to help our children grow into successful, happy, and healthy individuals. Sometimes, there can be a clash between these two forces: understanding our child while also wanting to be a "good parent" who directs and prepares children to face the world. Sometimes, we have the urge to just jump in and rescue or solve the problem for our children. However, sometimes our focus on teaching or correcting our children can lead us to miss what our children need to experience at that moment.
Therefore, it is helpful to clarify what validation is and is not.
What validation is:
listening quietly.
honoring what your child is saying or expressing about their experience.
communicating that you understand your child's experience. Restate what your child is saying. If you get it right, they will nod their head, calm down, or elaborate further, feeling safer to share their other experiences
What validation is not:
always just agreeing.
always just judging.
always just correcting.
always just teaching.
always just arguing why their experience is wrong or right.
A child needs to be led to see the experience in the light of eternity and God's Word. This sometimes means they need to accept that they are wrong and are willing to be corrected. They need to be led to see that the experience has helped them grow and be thankful to the Lord for His help.
Adapted from: Debra, K. Communication with children. https://www.psychalive.org/category/communication-with-children-2/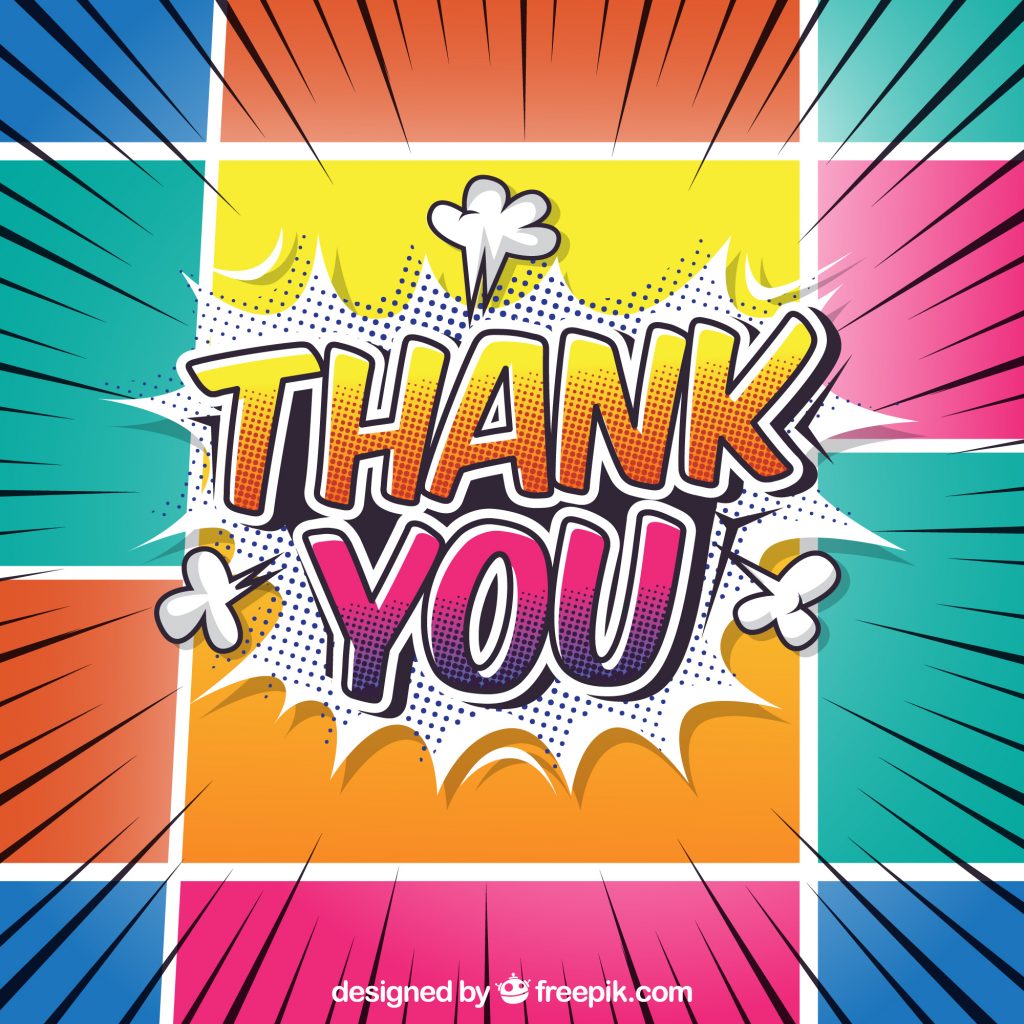 THANKING
awakens
THINKING
Mrs A du Preez, Head of Academics
In a previous article, I mentioned that a happy child learns more easily. But is it possible to raise a happy child during such a time of adversity as we are presently experiencing? Around us we see sickness, death, rioting and looting. A more careful look, however, reveals a vast number of things we can (and should) thank God for. How wonderful it is to have a slice of bread on the table, to have a roof over our heads and we do not have to pay a cent for the air we breathe. The list goes on and on…
Gratitude towards one's Creator is a secret key to true and lasting happiness. This type of thankfulness in parents spills over to their children and instils a strength in them which develops character that will carry them through the difficulties of life.
Dr. Kerry Howels (at TEDxLaunceston) made a significant discovery in her research on thankfulness. Both words, thank and think stem from the same ancient word, thonc! She did her PhD on the effects of thankfulness on thinking and realized that thanking certainly awakens our thinking. "If we thank while we think, we think better," she says.
The opposite is also true. Children who have a sense of entitlement usually take everything for granted and end up resentful. They might think, for example, "Why do I have to pay for my education?" Such a learner struggles to concentrate because his/her thinking has become polluted.
Here are two practical tips on preparing our children for successful learning:
Thank God together with the children for everything He has provided and helped with. Name these blessings one by one, no matter how small they might seem to be.
Thank those who did something kind to you. Discuss other peoples' kindness with the children. They will be inspired to be kind to others too and find joy in showing the same compassion they see in you.
A learner who has entered a classroom with an attitude of gratitude, will walk out there having learned everything that had to be learned…and maybe more, because he has experienced God's hand in it all.
Sources: https://www.youtube.com/watch?v=gzfhPB_NtVc#t=20
https://www.mayoclinic.org/tests-procedures/resilience-training/multimedia/train-your-brain-to-be-happy/vid-20125396