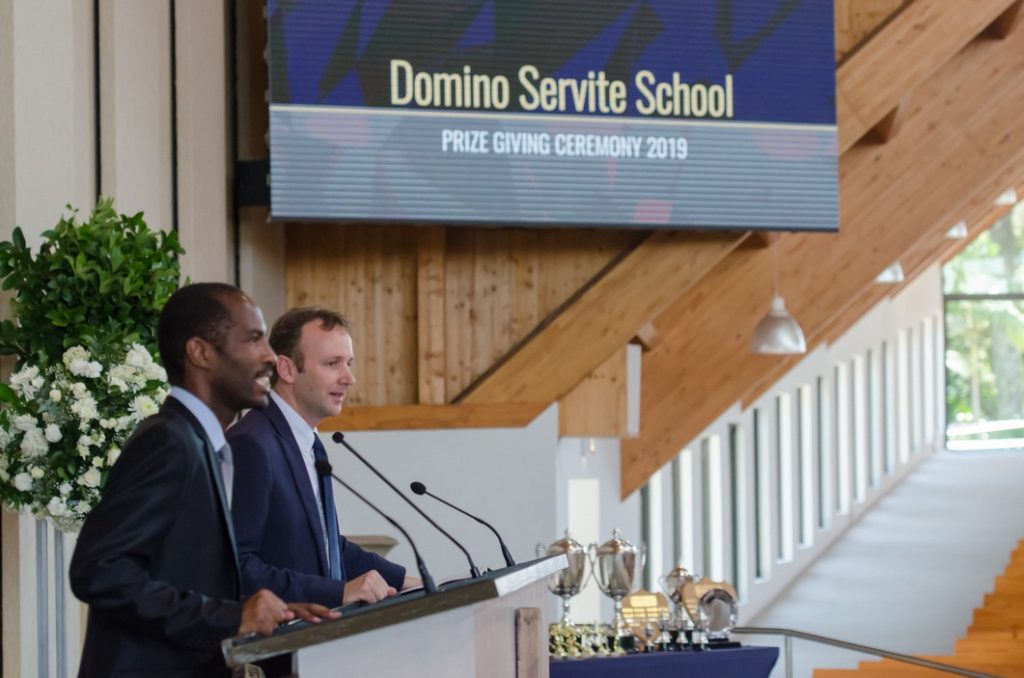 The final ceremony of the year is always special and Prize Giving 2019 was no different.
On 30 November, family and friends, learners and staff celebrated the wonderful achievements of the year. Our Guest of Honour, John du Preez delivered an inspiring address and Mrs du Preez assisted with the presentation of the awards.
Among the highlights were the Sportsman and Sportswoman of the Year: Daniel Bosman and Melanie Engelbrecht. The Make a Difference winners were Daniel Bosman, Arno Combrink and Smiso Nzama. Rina Geldenhuys was awarded the Good Fellowship Award.
The ceremony brought the academic year to a close. We look forward to 2020 and what God has in store for Domino Servite.